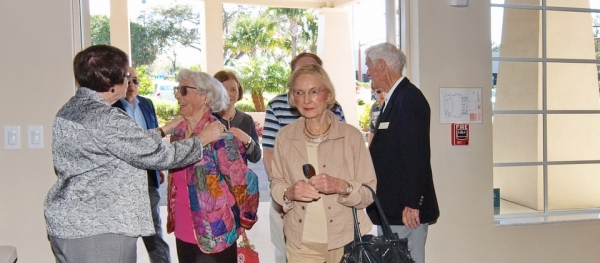 Good Tidings March 2015
Good Tidings February 2015


Northminster Presbyterian Church
Presents
A Very Special Message

Click on the following:
http://youtu.be/Trq9fKUiODg



Calling All Artists,
Share Your Talents.

Northminster Presbyterian Church is
holding it's 2nd annual Arts and
Crafts Show on March 14, 2015,
between the hours of 9 AM and
4:30 PM. This event is a wonderful
opportunity to show and sell your
paintings, photographs, sculptures,
pottery, jewelry and other arts and
crafts. Last year's show was
successful with many artists
reporting good sales. This year's
show will be even better.To ensure
a good crowd, we have scheduled a
same day concert,featuring the
Suncoast Concert Band performing
"The Luck of the Irish", and will also
offer delicious food, provided by
Southern Smoke BBQ.
To receive an entry form or get further
information,please email Jim Christie
at bandjchristie@msn.com
or call 941-376-3363.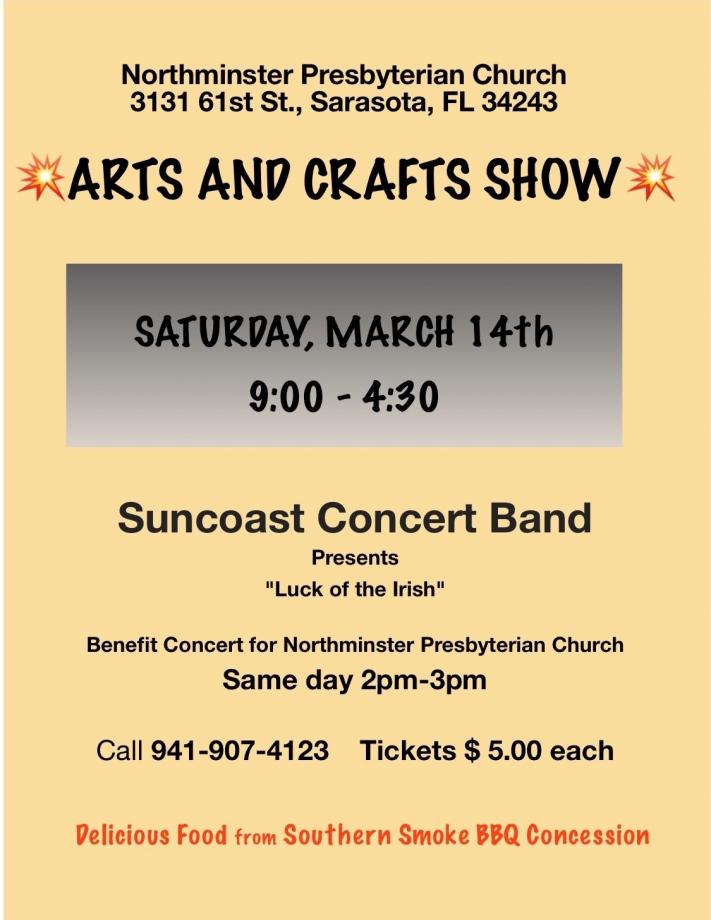 Greetings From
Northminster
Presbyterian Church

We warmly welcome every person into our Christian
Community of friends. We offer many ways to belong,
grow in faith and serve Christ:

Sunday Worship Service with Wonderful Music
Concerts
Social Events and Activities
Community and Charitable Outreach
Bible Study

We invite you to visit, call or click for more information
or just to say "hello". We want to be your church family.
Our Vision:

CALLED BY CHRIST
SENT BY CHRIST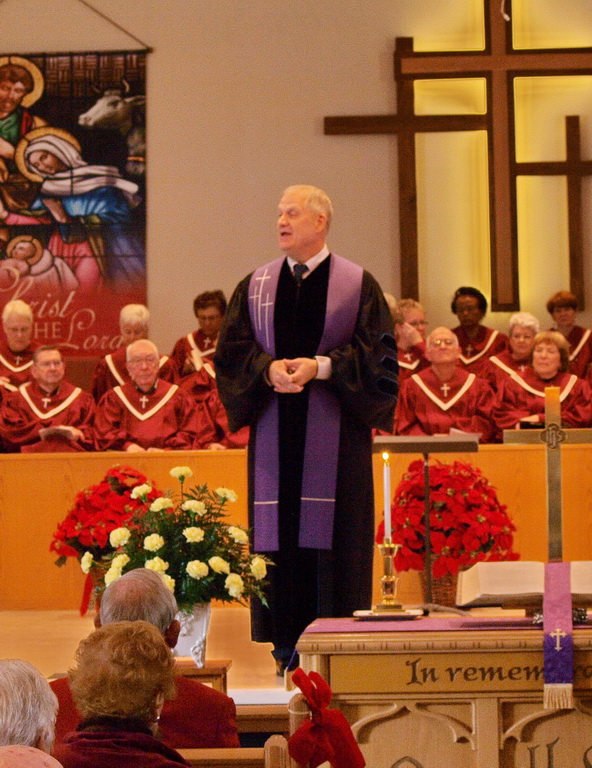 Please browse our site to find out about all of the things we are doing as a congregation.
We welcome you to come and worship with us.


Maundy Thursday
April 2, 2015 - 7:00 P.M.
NPC Presents The Living Last Supper