The Living Easter Story 2017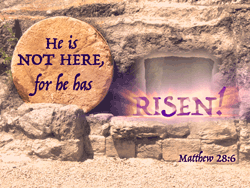 THE LIVING EASTER STORY


For the first time Northminster presented an Easter dramatization during the

Easter Sunday morning service. With music by the NPC choir, six of Jesus'

closest followers: Mary, Mother of Jesus; MaryMagdalene; Nicodemus, a Pharisee;

Mary of Bethany, sister of Lazarus; Thomas, the doubting Disciple; and Simon Peter,

recounted what Jesus and his resurrection meant to them. Pastor Chris

shared what Jesus and his resurrection mean to us now!