PLANS FOR FALL WOMEN'S PROGRAM

The PW Coordinating Team will continue planning the programs for the

upcoming program year (September through May),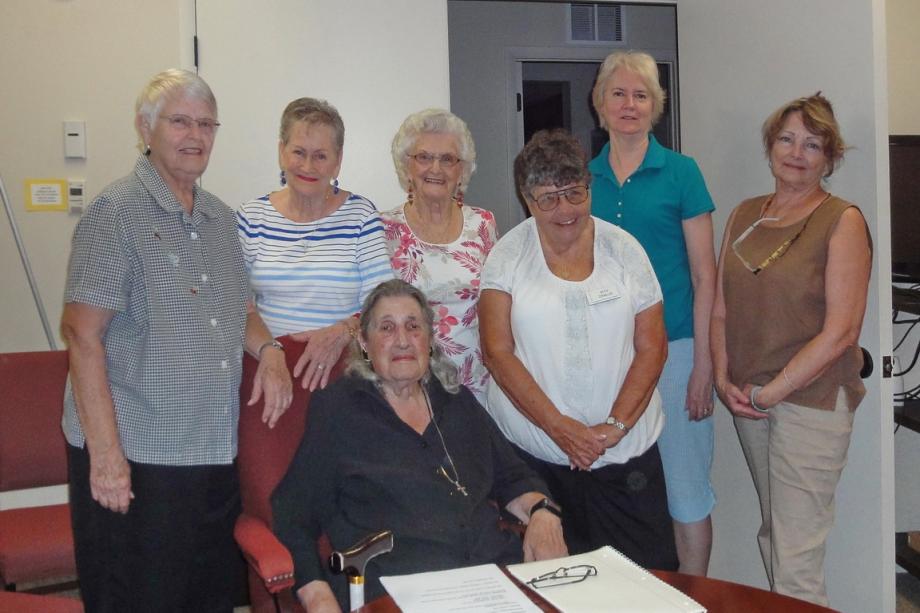 The Team is looking for new members and fresh ideas. If you think

you might be able to help us, please talk to Evelyn Gale, Rita Dralus,

Barbara Clark, ​Val Wilde, Jane Clark, Joan Melnick or

Debbie Latimer for more details.



All women interested in Bible study and fellowship are invited to

join one of the women's Circles and/or attend one of our monthly

meetings . The Bible study book is Who Is jesus? by Judy Yates Siker.

The books are available at each Circle meeting.

All Circle meetings are held in the church Library.

Please choose a Circle that best fits your schedule, and plan to attend.
Esther Circle meets at Noon on the first Thursday of each month.
Mary Circle meets the last Wednesday of the month at 10:00 A.M.
Ruth Circle meets on the third Monday of each month at 10:00 A.M.
Contact Joan Melnick, Chairperson for Esther Circle
Contact Debbie Latimer, Chairperson for Mary Circle
Contact Valerie Wilde, Chairperson for Ruth Circle
We hope you will consider attending one of our
regular monthly meetings with interesting programs
and/or
visiting a Circle and perhaps even
joining one at Northminster Presbyterian Church.
We'll keep the coffee warm for you!
PW Monthly Meetings
All women interested in Bible Study and Fellowship are invited to attend the monthly meetings ...
more
---
PW Coordinating Team
The PW Coordinating Team meets on the first Monday of every month at 10:30 AM in the ...
more
---
Circles
Three Women's Circles hold monthly meetings from September until April. They all meet ...
more
---
PW Luncheon September 14, 2015
The ladies of Northminster enjoyed luncheon followed by an interesting presentation and ...
more
---