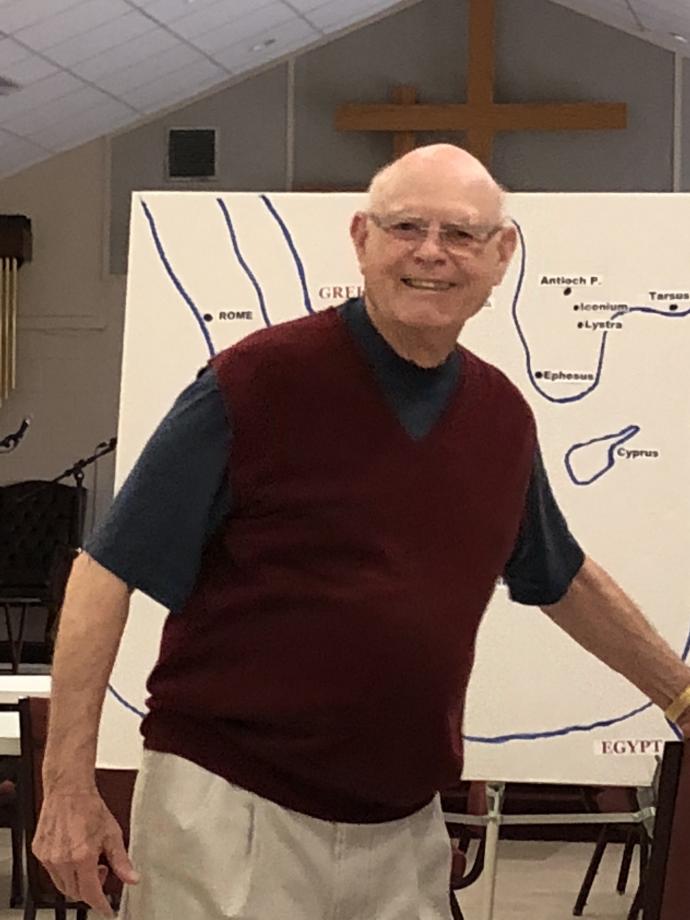 BIBLE STUDY WITH DICK MURPHY


Thursdays at 10:00 A.M. and Sundays at 9:00 A.M. Dick is leading a

Bible Study looking at Exodus. As resources for this study he will be using

Dennis Prager's book which gives a good interpretation of the Jewish culture and

Midrash. He will also be using another Hebrew commentary on Exodus by

Rabbi Jonathan Sacks. He has been reviewing another six Christian books on

Exodus so that we can see Jesus in the Scriptures.

Please come and bring a friend.


Two class dates to choose from:

Weekly on Sundays at 9 A.M.

Weekly on Thursdays at 10 A.M
.
Meet in the Fellowship Hall