Rev. Wally Johnson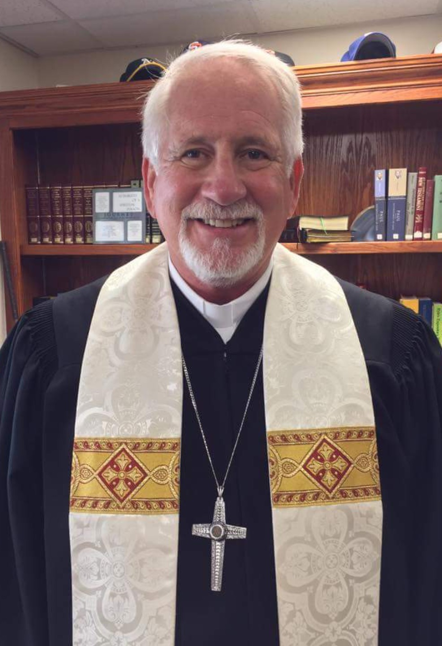 On April 2, 2017, Rev. Wally Johnson from Sapulpa, Oklahoma, was unanimously elected, by a vote of our members, as our new pastor. His ministry at Northmister started on June 1, 2017, as he replaces Rev. Chris Carlson, who retired on May 31, 2017. Rev. Wally's first Sunday in the pulpit was June 4.


There is a portion from Philippians 3 that has been meaningful to me. It is Philippians 3:10,11 where Paul declares his life mission:
10 I want to know Christ and the power of his resurrection and the sharing of his sufferings by becom- ing like him in his death, 11 if some- how I may attain the resurrection from the dead.
One of the important questions we must all ask and answer is: "What motivates us?" Why do we get up in the morning?
What is it that drives us? For Paul, it was the goal of know- ing Christ!
Now, by the time he writes this letter he has known Christ for some time. He has been on several mis- sionary journeys. He has written other letters, including the two to the Church at Corinth, the book of Romans, and others. I would have said to Paul -
"Paul, you do know Christ."
But, the driving force for Paul was to know Christ experientially. There is a world of difference between knowing about Christ and knowing Christ experientially. For Paul, it was about a journey of continually knowing more and more about Christ. It was a journey of knowing more and more about the greatness of God's love for him in Christ.
This is the passion of my life, and I hope yours. Now we get to do that together. So, buckle up and hold on as we find out more and more about Christ and the resurrection power at work in each of us that enables us to know more of the suffering of Christ!
Grace and Peace,
Pastor Wall